October 21, 2021
26th Annual Family Compass Golf Classic
Thursday, October 21, 2021
Cowboys Golf Club, Grapevine, TX
The 26th Annual Family Compass Golf Classic will take place on Thursday, October 21st at the beautiful Cowboys Golf Club in Grapevine, TX. It's going to be a great event with some special surprises! Sponsorships, teams and individual player opportunities are available:
North Star Luncheon
April 25, 2022
North Star Luncheon
Monday, April 25th, 2022
Exciting details coming soon!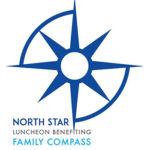 October TBD
Virtual Lunch-N-Learn
Topic: TBD
Presenter: TBD
Virtual Presentation Registration: TBD
Time: TBD
Please email Sheryldine Samuel with any questions.