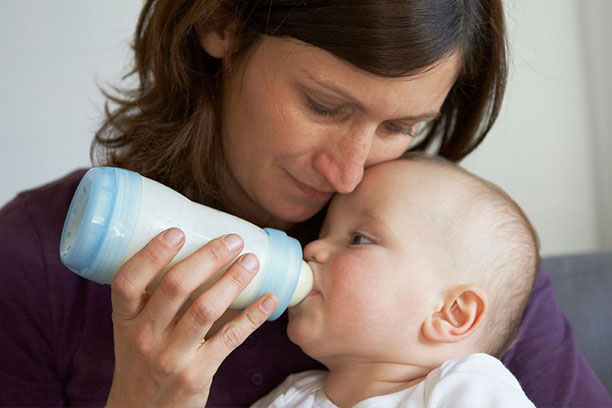 The G. Ward Beaudry Legacy Fund
The G. Ward Beaudry Legacy Fund supports the sustainability of critical services for vulnerable families. This fund creates a legacy of excellence and continuity in honor of one of our founders, G. Ward Beaudry, ensuring the continuation of our life altering programs. The Legacy Fund's future began with a generous gift from Ms. Diana Beaudry, in memory of her husband, G. Ward Beaudry. Ms. Beaudry, an esteemed benefactor, has led the way and serves as the first Legacy Champion for parents and children now and in the future of Family Compass.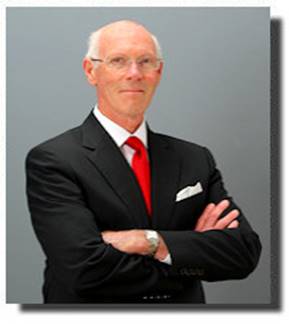 G. Ward Beaudry

G. Ward Beaudry was one of 400 Dallas Exchange Club members who in 1992 established "The Exchange Club Center for the Prevention of Child Abuse of DFW, Inc. (EXCAP)" which became the Child Abuse Prevention Center and is now known as Family Compass. Ward was one of the longest serving board members of Family Compass and his memory lives on in our work. He remained a key Lake Highlands Exchange Club liaison for the agency throughout his 23-year tenure and served as the organization's "Of Counsel". In 2017, he was honored with the esteemed "Spirit of Compassion" award, along with other founders of Family Compass at the 25th Anniversary celebration, "Legends and Lights."
---
Supporters
Diana Beaudry
Tom Lloyd and Patrick Boyd
Robert Braun
Shardel Brock
Carmichael Training Systems
Chuck Curtiss
Anna and John Dean
Ida and Gerald Deats
Barbara and Kenneth Dickerson
Linda Gower and Rosemary Domecki
Lisa and Mark Domiteaux
Sandra and Al Ellis
Nancy and George Engelland
Exchange Club of Lake Highlands
Angela and Mark Frederiksen
Robert Griggs
Joe Giannotti
Hillary and Mark Holmes
John Irvin
Gail and Greg Jacobson
Nancy Jagmin
Carolyn Kennington
Carol and George Kondos
Patsy and Don Lee
Scott Luckman
Susana and Bill McNutt
Jeanenne and Mike Oglesby
Timothy Peach
Sonia Montesa and Steve Pitzner
Robert Potts
Robert Pulliam
Elisa and Steven Reiter
Noel Richards
Social Venture Partners Dallas
Jon and Evelyn Spangler
Gloria and George Tarpley
Josh Thompson
Matt Tidwell
Barbara Wallace and Reagan Waskom
Donor Information Collection and Use
Protecting the confidentiality of personally identifiable information of our donors collected through our website or other methods is a top priority of Family Compass. Family Compass only gathers personally identifiable data (examples: addresses, zip codes, email addresses) when voluntarily submitted by you or your company. Except as stated herein, Family Compass will not disclose, sell, share, trade, or rent any personally identifiable data collected on this site. This information is used by your company's payroll administrator (for payroll deductions), United Way of Metropolitan Dallas, or a secure online merchant bank (for credit cards & e-checks) for the purpose of executing the transaction. Family Compass may use your information for other internal purposes, including communications to make you aware of how your donations are being spent, events, newsletters, and other general information relating to Family Compass.
Family Compass would release personally identifiable data about you, if necessary, in order to comply with valid legal processes such as a search warrant, subpoena, or court order. Family Compass also reserves the right to use all information, including personally identifiable data, at its disposal and to share this information with internet service providers and other third parties only as necessary to investigate any incident of misuse or abuse of its site, server, or information systems.
Other Web sites that you may link to from our site, including our partners' Web sites, maintain their own privacy policies. Family Compass is not responsible for the privacy practices of other Web sites or affiliate agencies. We encourage you to review the privacy policies of Web sites or affiliate agencies before providing them with any of your personally identifiable information.
Opt-out 
You are given the opportunity to 'opt-out' of having your personally identifiable data used for communication purposes. You can select "anonymous", "keep confidential" or opt-out on any of our email, registration, or donation forms. You may also email us at development@family-compass.org.
Credit Card and Bank Account Information
Family Compass appreciates the trust you place in us when you share with us your credit card or bank account information. Protecting this information is a responsibility we take seriously, and we act in compliance with federal regulations and Payment Card Industry Data Security Standards (PCI DSS).
Your Security
We take every precaution to protect the safety and security of your transaction both online and off-line. We use a high-grade encryption and the https security protocol, SSL, to communicate with your browser software. This method is the industry standard in security protocol, helping to keep your personally identifiable data as secure as possible.
While we use SSL encryption to protect sensitive information online, we also protect user-information off-line. Only Family Compass authorized employees are granted access to personally identifiable data. All servers on which personally identifiable data is stored are kept in a secure environment.
Changes to Privacy Policy
If we change our privacy statement, we will post those changes prominently so that you will always know what information we gather, how we might use that information, and whether we will disclose it to anyone.
Communication
Please feel free to contact us with any questions or concerns you may have by emailing us at development@family-compass.org.